Prolife Youth
Students for Life Clubs
Right to Life of Kern County recognizes a strong prolife trend among our youth and believes teens and young adults are among our most ardent defenders of the unborn. To that end, we work with students and like-minded faculty advisors to establish student-led pro-life groups in our local high schools. Partnering with Students for Life of America, RTLKC functions as a club hub, providing free educational resources, activity and fundraising ideas and group events.
Student Leaders for Life Scholarships 2015
Right to Life of Kern County is pleased to announce the recipients of our Student Leaders for Life Scholarships for 2015.
Students vying for the $300 scholarships must have a minimum cumulative 3.0 GPA and were asked to write a 600 word essay response to the USA Today article "Millennials will change abortion conversation," by Charles C. Camosy. The winning essays were chosen by the RTLKC Board of Directors.

Alexa Ewing
An articulate defender of the unborn, Alexa Ewing hopes to make a positive impact wherever life takes her, including this fall at Biola University where she will major in nursing. She leaves Frontier High School with a 4.5 GPA and a goal of becoming a pediatric nurse practitioner. Alexa is the daughter of  Mark and Amy Ewing.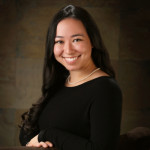 Kylie Minor
Life issues are important to Kylie, who believes "our lives are a gift and a blessing from God." Her heart for advocacy should serve her well at Notre Dame, where she plans to double major in international political science and economics, with a minor in business. She graduates from Garces High School with a 4.9 GPA and the goal of becoming a corporate lawyer. Kylie is the daughter of Chris and Gloria Minor.